Whangarei Community September 19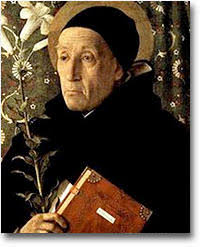 WHEN : Saturday 19th September. Between 9 30 am and 3 30 pm
WHERE: Anglican Church Hall cnr Kamo Road and Deveron St.
Bring your own lunch. Coffee/Tea provided.
THEME: A Day With Meister Eckhart (1260 – 1327/8)
He is one of the greatest mystics in the Christian tradition. The freshness and vividness of his imagery and the depth and universality of his teaching has attracted seekers of truth, both Christian and non-Christian alike.
"Eckhart does not urge us to devalue creation, but to revalue it rightly, to "let it be" what it truly is – nothing (which Eckhart calls ' Gelassenheit' ). Nothing in itself or for itself, because it is what it is only because it manifests the creative act of God. Nothing for us, because, as Angelus Silesius would write some centuries later: ' The rose is without why, it flowers because it flowers,it pays no heed to itself, asks not if it is seen.' Richard Woods: Eckhart's Way Pg 90.
The day will give us opportunities to reflect, ponder on Eckhart's life and teachings.
There will be time for two meditation periods.
Newcomers to Christian Meditation are most welcome.
PLEASE LET ME KNOW IF YOU ARE INTENDING TO COME.
Further enquiries: Michael Dougherty Phone: 436 5663 Email : md1@outlook.co.nz