To learn to meditate is to meditate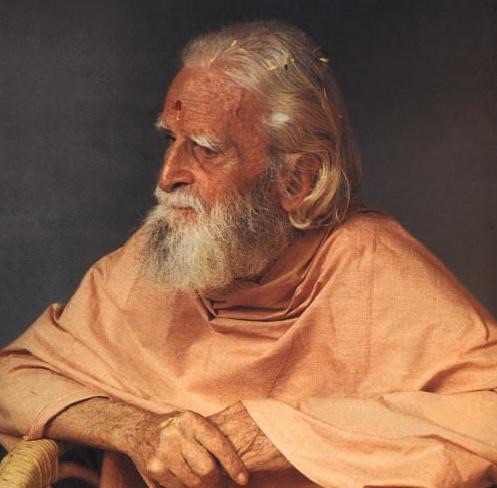 Reading and reflecting has been a major habit of mine to met a hunger for depth and meaning and also a longing and ache I constantly and periodically experienced. In my younger years life to me was scary, daunting, unappealing. Yet from my reading and also listening to stories there was presented various ways a person could follow to live a fulfilled life. My reading became more and more focused upon the stories and writings of the mystics and saints.
Also nourishment was gained from literature, film, theatre and listening to particular people. With a big diet of reading and listening, I began to get a sense of the difference between what I was reflecting upon (and the excitement and exhilaration of that) and the way I was in myself. There seemed to be an enormous gap. A great tension came and went within me. For many years these states were vague, predominantly an unconscious turmoil, with an inability to articulate. Yet I kept returning to the reading and reflecting to feed my soul, so to speak – this gave me some sustenance. Yet the split between the reflection upon life and living life was at times intolerable. There was a hunger for (I can name it now in hindsight, but not at the time) a hunger for wholeness, integration, transformation.
I had gathered that the way towards this integration would involve prayer, deep prayer. And over the years, due to my background, I prayed in many different ways: for example communal worship (Mass, Benediction, Stations of the Cross etc), vocal prayer (Rosary, Litanies); there was a period of charismatic prayer, Ignatian meditation practice, just sitting in church, chanting of Office etc. But my reading of the writings of mystics was pointing to a deeper, experiential, more engaging prayer, hinting at transformative dimensions. My being knew this was how it was meant to be. All the mystical writings I came upon wrote about this from their own experience and knowing – and yet there was a difficulty in applying this knowledge for me in a living, practical way.
The question arises, Why is it so difficult for us today to pray in this way? Then in my life I began to get hints of a path, of a way, a praxis. These hints came to me largely through persons who personally shared their gift of knowing and experience: I remember a series of evenings back in the late '70's presented by Father Eugene O'Sullivan OP on the fourteenth century spiritual classic The Cloud of Unknowing. The essentials of what I was looking for were there in that writing.
Then in 1983 while attending a conference on Inculturation, led by an Indian Jesuit Fr Amalorpavadass, he guided us attendees (about a hundred people) into a meditation. When I experienced those twenty-odd minutes I knew this was what I had been looking for, for a long time.
The following year, journeying to India, I spent several months at Fr Bede Griffiths' ashram, Shantivanam in Tamil Nadu. I was exposed to two periods of meditation time slotted into the routine of the ashram timetable. Bede's constant advice to me personally was – Meditate, meditate, meditate. From the excellent library there he directed my way particular writings on meditation. The first such book was Word into Silence by John Main OSB; followed later by Basil Pennington OSB Centering Prayer. Then an autobiography of a Hindu mystic, Swami Ramdas, and the writings of Swami Abhishikananda (Henri LeSaux OSB), particularly On Prayer. Also for the first time I was attending yoga classes, becoming more aware of the importance of the incarnational aspect of prayer – that is, we pray within the body which houses the Spirit.
Then later on in my stay at the ashram we were visited briefly by a Jesuit priest, resident in Japan – Fr Hugo La Salle – a man in his eighties who sat in lotus posture and gave us a discourse on Zen meditation for an hour. This was followed by another hour of answering questions. After which he had to leave for another area in India. During those two hours I was rapt. This period in India was also a time to have exposure to other traditions outside Christianity. There was a period of time spent in two different Hindu ashrams following forms of meditation from the Wisdom tradition and the Devotional tradition. Also near the end of my stay at Shantivanam we were visited by a Buddhist monk from Sri Lanka who gave us eight days of Vipassana retreat. Such a time was devoted almost completely to intense meditation practice.
This exposure to other traditions that had a praxis of meditation made me realise what had been missing for so long within our own tradition. This contemplative, mystical element had been shunted and pushed aside with indifference, suspicion and even hostility for the sake of a more rational approach – losing much in the process of vitality and experience of a living faith. These experiences in India were foundational for my continuing meditation practice on my return to New Zealand.
I continue to meditate daily now – in fact, those times I didn't I felt something vital was missing in my day. Although I had read books on meditation within Christianity – for example, Anthony de Mello, John Main, Basil Pennington, Thomas Merton, Bede Griffiths, Henri Le Saux – it wasn't really until being with persons handing on the tradition and communicating this from their own knowing and experience that I began to catch this learning and to begin in earnest a path of praxis.
The turning point for me in becoming a Christian Meditation practitioner came with the visit of Paul Harris to Auckland in 1995. It was through Paul that the grace came to me to catch the truth in the teaching of Christian Meditation and also the desire and will to practice on a daily basis. The reading and reflection, you might say, provided a map for the inner journey. It was the personal encounters with those who had been travelling that gave guidance and encouragement to set on the journey itself.
As John Main says To learn to meditate is to meditate. It is as simple as that.
This is what I have grown more and more to appreciate. The wisdom of that: the simplicity and the joy that this wisdom taps into the mystical and contemplative teachings of the saints, mystics within the Christian tradition. In fact Christian Meditation is the natural outgrowth of this tradition, recovered in no small measure by John Main, among others. We who meditate today are benefiting from and standing on the shoulders of those through the centuries who with their graced wisdom have walked this inner path of simple being.
Michael – Whangarei