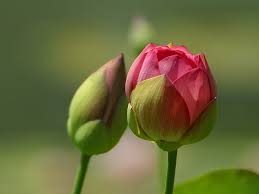 I went along to an introductory talk on Christian meditation about five years ago. I had read and studied scripture for years and become a secular Franciscan, but still couldn't find what I was searching for; the how to do it, or how to find what St. Francis had found; freedom, peace and joy.
I began the practice of meditation but it was a struggle to find the right times because I was always so busy 'doing' and I had my office and other prayers to say and things to do, so consequently meditation was a bit of a hit and a miss. I never gave up going to the weekly group meditation and told my self each week the next one will be better.
Three years ago I made a three-day silent meditation retreat with Fr Laurence Freeman and the experience of living those three days in a bubble of Love~~ God's love present in each person, and present in all of creation, and all around us, changed my life forever. This experience was God's kingdom on earth this was what I had been searching for. The morning and evening practice became instantly built into my day and it is this that takes first priority to anything else I do. My meditation times are mostly desert experiences and always hard work, but the solitude peace and trust and the joy of living in the present moment that follows are signs of God's spirit at work within.
I am aware of many changes taking place; Scripture has new meaning particularly the gospels and St. Paul. The beauty of nature is enhanced and I no longer have the same expectations of others or myself that I once had, and I see my family members—all of them–beautiful just as they are. John Main tells us that the best way to prepare for meditation is to do small acts of kindness to others. The practice of meditation is simple but not easy, for me it is the outward expression of my inward commitment to the presence of God's spirit dwelling in my heart. I have a long way to go yet.
The wonderful beauty of prayer is that the opening of our heart is as natural as an opening of a flower, and to let a flower open and bloom it is only necessary to let it be ~~ and if we remain still and silent, we cannot but be open and the spirit cannot but pour through our whole being ~~ and is this not what we were created for?
Jackie – Orewa