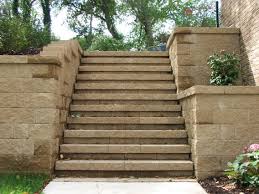 During the late 1950's and early 60's the roll at the primary school I attended was rapidly dropping, and with this situation came a succession of Headmasters. Finally the school attracted an unusual and forward thinking Principal who was able to stay. He introduced yoga, relaxation, creative writing, Spanish and Italic writing into our daily routine. Every morning we would sit with our arms outstretched, palms up on the desks in front of us. The Principal would call out the Yoga breathing sequences in Spanish over the P A system for about five minutes. Then he would instruct us to relax and listen to piped classical and romantic music. We were encouraged to relax deeply and let our thoughts drift with the music.
This was my introduction to meditation. I found it beneficial at the time and it helped me over the years. Eventually I neglected my meditation practice. Many years passed and a crisis led me to seek advice from my parish priest. He recommended I take up the discipline of meditation. I asked God for guidance and a few days later a pamphlet arrived in the mail advertising free Sri Chimnoy mediation classes. Theses sessions were helpful and familiar as they were similar to the yoga practise of my youth. I became uncomfortable with them however, as I sensed a seductive quality to the meditations. I stopped.
Another door opened when I attended a series of talks on meditation at my local church. There I met June Meyer who kindly took me under her wing and introduced me to the John Maine and Lawrence Freeman method of meditation. I felt comfortable straight away with this form of meditation because for me it was spiritually safe. It was heartening to find there is a long tradition of meditation in Christianity. I felt at home immediately with this practice. June was a wonderful and patient teacher. After our sessions we would often talk. This time with June, enabled me to detach from what to me, was an abyss of terror that surrounded my personal life.
Later, I came to realise that the problems I was experiencing were due to my husband's addiction to gambling and alcohol. His addictions seemed to invade every part of my personal life wrecking financial, spiritual and physical havoc. What I feared most was that my integrity seemed to be breaking down and I feared for my future and sanity. Because of the meditation practise with June and her kindness, patience and understanding I was able to reveal to her some of what was happening at home. This freed me from my shame-based isolation.
June and the meditation brought enough healing and peace into my heart that I was able to accept and escape the situation. This happened throughout the course of the year in which June and I practised meditation together in her home once a week. Not long after we finished meditating together I felt led to join an Al Anon family group. This is a fellowship of people who follow the twelve steps of AA. This fellowship helped me to deal with the effects of alcoholism which were deep rooted and destructive. I certainly needed the programme. It took courage to join and perseverance to stay, but I'm sure I was sustained by the practice of meditation.
Three years later, June contacted me to say Lawrence Freeman was coming to New Zealand for the first time. She sent me a registration form for the retreat and I took a friend from Al Anon with me. We have been attending NZCCM gatherings ever since.
Interestingly, the eleventh step of AA and Al Anon is all about meditation and it is as follows: Step 11 "Sought through prayer and meditation to improve our conscious contact with God as we understood Him, praying only for knowledge of His will for us and the power to carry that out." John Maine has said that seeking is a response to a summons by God.
Part of Lawrence Freeman's closing prayer for our CM groups talks about the seeker. The eleventh step of AA and Al Anon starts with seeking. I find so many parallels between the Christian Community mediation and the aims of the eleventh step. I feel I am doing God's will by being a member of both fellowships and it is heartening for me to hear of Fr Lawrence Freeman's work with alcoholics. Today I feel it is God's will for me to share with you how I became a meditator and what led me to seek this form of prayer.
Mary – Waikowhai