Simplicity, Silence and Stillness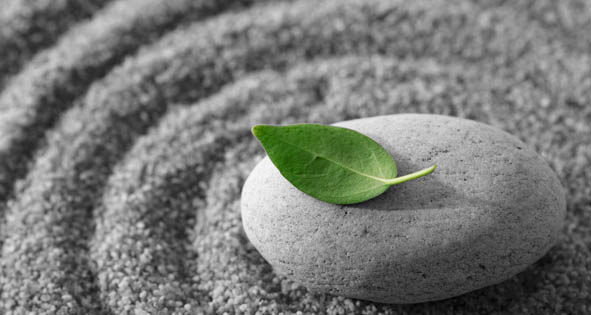 Twenty years ago, 1989, I was a Presbyterian parish minister in Auckland. I knew how to do most things except pray. The church expected us to have what was usually called "a spiritual life", but they wanted to know nothing about it. Certainly there was no help in our training, no awareness of the wider church's vast treasury of teaching and experience in prayer and spiritual life over the centuries. I remember how as students back in the late 1950s we had sometimes talked about that lack.
But in 1989 I was pretty desperate and "running on empty". There was at that time something called the Religious Book Club, I think run by the SCM Press. Each month you received a paperback book on some aspect of Christian studies – they selected it for you, and it simply arrived in the mail. This month the book was John Main's "Letters From The Heart" 1 . I had never heard of John Main. I read the book while riding my exercycle, and found it riveting. This was it, for me – a pathway of prayer without the problems and superstitions and superficialities of what normally passed for prayer in parishes. John Main was describing a life of prayer based on stillness and silence, and on setting aside the voracious ego.
I was due some study leave. I phoned the monastery in Montreal and asked if I could come and stay for a month. No problem. Nobody told me John Main wasn't there any more, and in the circumstances of a Benedictine monastery you don't really run around asking questions. It wasn't until I found a memorial plaque in the garden that I realised he had died. Fr Laurence Freeman was the Prior. Those few weeks were a crash course in the daily office and in the practice of Christian Meditation – we had four half-hour meditations each day. There was one small miracle when I returned to my parish some three months later after a lot of travelling. A few of the parishioners had been curious about why I would go to a monastery, and had made it their business to find out. When I returned it was to discover that they had already started their own meditation group meeting each week. All I had to do was join it. So began the journey, which has been typically unsmooth in some ways. Just as the monks say that their life consists in falling and getting up again, and as the rhythm of the mantra means constantly losing it and then gently returning to it in the silence, so I can look back over those 20 years and see how the trail has gone on. I was hugely helped by Archbishop Rowan Williams at the 2001 John Main Seminar in Sydney, who talked about how prosaic faith really is – a matter mostly of putting one foot in front of the other. Simplicity, silence and stillness have come to be what I most value in life. It has become inconceivable to me that I could now live any other way.
Ross – Snells Beach