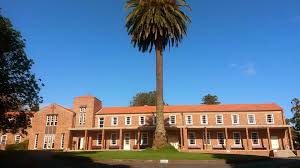 Restore your sense of Inner Peace
Monday 13th – Friday 17th May 2024
Escape the busyness of daily life and embark on a restorative journey to find personal peace and inner serenity at the St. Francis Retreat Centre in Hillsborough, Auckland. Immerse yourself in silence and contemplation in the leafy surroundings.
The Centre offers a perfect haven for self-discovery and refreshment. With comfortable accommodations, quiet gardens, delicious meals, and the availability of Spiritual Companions to support you on your meditative journey, your retreat experience should be rejuvenating.
This retreat is your chance to disconnect from the noise of the world and reconnect with your inner stillness. Commence, or deepen your Christian Meditation Practice following the tradition of the Desert Mothers and Fathers. Reconnect with Nature while enjoying the tranquil beauty of the Center's natural surroundings and neighbouring St Cecilia Park.
This is a 'spacious' retreat, offering time to reflect and recharge with a generous allowance of personal time and three meditation sessions a day.
Artistic materials are available for those who wish to explore this medium, or bring your own. Every evening there will be a short break from silence as we journey through Benedictine Monk John Main's book 'The Heart of Creation', a copy of which will be given to participants to keep on their arrival. Each person is encouraged to use the time and facilities as best works for themselves. No prior meditation experience is necessary, all levels are welcome.
About the Facilitator
Raymond Eberhard has been interested in spirituality since his early twenties. He has a Social Services background, having been General Manager of a Charitable Trust for over twenty years. Raymond is a Benedictine Oblate, an NZCCM Council Member and teacher of Christian Meditation.
Numbers are limited so early registration is suggested. The price is $860pp, all inclusive, with an early bird price of $810 if registered by 1st March.
To book your place or for more information contact: celebrantraymond@gmail.com