Nothing Changed but Everything Changed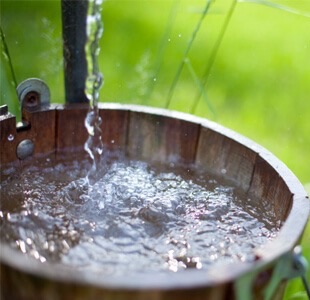 I came into meditation about five years ago during one of the lowest points of my life. For a number of years my husband had had health problems and my daughter, a solo mother with two children, wasn't coping at all well. I remember sitting in a counsellor's officer crying and trying to explain how I felt. I was totally overwhelmed by the unmet needs of my family and I felt squeezed of all my life juice, energy and colour and I no longer knew who I was or where I was going.
My counsellor was a wise man, a Catholic, and as I later found out – a meditator. After quietly listening to me I remember him repeating back what I had said but with a more positive spin. He referred to the roles I played in my family's lives and used terms like 'caregiver' whereas I was probably feeling more like a slave. He used far more noble terms than what I deserved and by using those positive terms about these roles I was able to see things through a different perspective. He put a far more 'sacred' slant on what could be – if only I had eyes to see – thus began the long journey back from a truly horrible place. I continued to see this counsellor for some months and in the meantime he was quietly feeding me information about meditation. Funnily enough this same counsellor had introduced me to meditation when I had been to see him nine years previously but obviously I wasn't ready for it. This time I grasped all the information in my two hands and in desperation 'ran with it'.
Slowly over the months my world changed. The only way I can put it is that 'nothing changed' but everything changed – it was a strange paradox. I seemed to draw water from a well within, colour and laughter came back into my life and yet the problems that had drawn me to counselling hadn't changed – they were still with me. As time progressed so did my journey into meditation; my counsellor encouraged me to start my own group in the parish.
I felt a bit out of my depth at first – I had never started anything and didn't really know where to begin. I spoke to a friend who unbeknown to me had already been to the meditation group at Massey and was finding herself drawn to it also. I can remember the two of us getting together and being very excited at what seemed a new path in our lives. We approached one of the priests in our parish; he was very encouraging and suggested that we come under the umbrella of the WCCM. This made it easier for us to access any readings and help that we needed for our group. We had got together with Fr. Peter in Massey which encouraged us further, so began Holy Cross Meditation Group about four years ago in the Friary meeting room. Our group of about 6-10 people is really fortunate that we are so close to Massey and can access help at any time – also we have our Community days at St Paul's Parish at least four times a year and Retreat weekends. I try to be available at least once a year for time out and was lucky enough to get to Fr Laurence's retreat in Hamilton earlier this year. Last year I attended Ruth Fowler's Essential Teaching Workshop and personally found it a marvellous source of growth. It gave me much needed confidence and leadership skills. It seems to me that it is essential to be in touch with other meditators – that being part 'of the Body of Christ' helps me to keep centred and to know that there are 'others out there' with me having the same difficulties but still hanging in.
In our group we encourage all our meditators to take a turn at leading. This usually consists of an opening prayer, an approved reading from Fr John Main or Fr Laurence, music and our 20 minutes meditation. Sometimes we have been known to have some quite lively discussions afterwards and because we have shared our deepest selves we have in the process become much-loved friends.
Earlier this year I put my meditation life in jeopardy. I took on the care of my granddaughter because her mother wasn't coping well. Because of my husband's health problems and mine it was a difficult time, made doubly so with my granddaughter's own unique behaviour problems. Slowly my meditation times slipped, my prayer times lessoned and I found myself into my old worrying ways of trying to go it alone without the Lord. Sometimes a seemingly good thing can divert our pathways and send us into a tailspin. I only became aware of what it was doing shortly before my stay in hospital for spinal surgery. Since then we have been fortunate to access some other help for my granddaughter which has relieved me of a responsibility which I now realise was not mine to take up – if I had only listened quietly within my heart.
After my surgery I felt most vulnerable and fragile – in a way I have never felt before. My 'Maranatha' became almost the only prayer I could say because I felt so sick – there was little energy for anything else. Heavy medication and a painful back are not that conducive to meditation but it was a timely reminder that I am not God and that I have to solely rely on Him who loves me dearly. It also gave me a compassion for the sick and dying who are unable to pray for themselves so I have added them to my daily prayers. Three weeks along and I am feeling much better, I am 'back on the road again' rested and refreshed and eager to continue my own unique journey.
Margaret – Henderson