National Retreat January 2021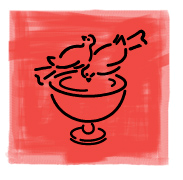 Wisdom from the desert: directing our thoughts towards our heart's desire, God
 January 18th – 21st 2021 Silent Retreat
University of Waikato, Hamilton, NZ
Led by Rev Rosie Dell
You are invited to come on a journey towards freedom, peace and harmony with early desert Christians as companion and guide.
We will consider ancient vulnerabilities, how to recognise them today and the implications for our own spiritual path.
"The aim of all meditation is to purify our heart" John Main
Registrations close Jan 13 2021. Cost $420.
For more details please download the flyer: National Retreat Poster 2021
Enquiries to: retreat@christianmeditationnz.org.nz