Membership and Donations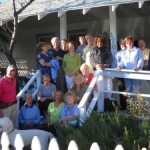 Becoming a supporter of the New Zealand Community for Christian Meditation by becoming a member or making a donation is a way of showing your support for the community.
You will receive regular updates and help us take the practice to people around the country by running introductory courses, retreat and community days.
Our annual membership is just $25. Please feel free to donate a little bit extra for which you will receive a receipt for tax purposes for any amount $5 and over.
VERY IMPORTANT!
With all payments please send an email with your contact details  and stating what the payment is for to:
 treasurer@christianmeditationnz.org.nz 
 This way we know who to thank for the subscription and donation.
 Paying by online direct transfer into our NZCCM bank account
Account details: 38-9003-0812910-00:
Please enter your name under particulars and sub 2020 or donation as reference.
Thank you for your support!