Christchurch Mosque Tragedies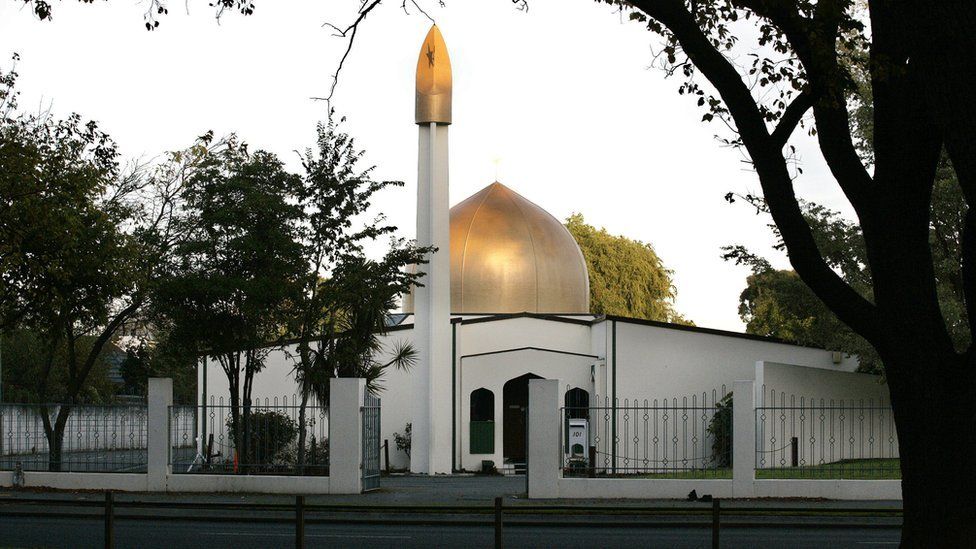 We have all been deeply saddened by the dreadful attacks on our Muslim brothers and sisters who were praying together last Friday.
You can read Fr Laurence Freeman's response to this tragedy on the wccm website: https://www.wccm.org/content/wccm-communion-new-zealand-time-grief
We know that meditation creates community and we have been touched by the many messages of support that we have received at this sad time.
Tonight after our Monday weekly meditation at St. Jude's Group, in Hong Kong at WCCM(HK) we shared deeply your grief and deep sorrow in spirit together with our heartfelt prayers in response to Fr Laurence's recent appeal to express our bondage in WCCM.
We know that all of our brothers and sisters are joined together as one body in Christ. While you are in pain, we feel sensitively that we though as a very, very small part are also being hurt by the recent trauma you experienced.
Lina Lee, Hong Kong
As an expression of solidarity and communion at this time we here in Mumbai, and in particular the meditation group that meets this evening for our weekly meditation will draw each of those affected and your meditaion community in particular into the web of silence. 
Recognising the common ground that we share we know that especially in this holy season the LORD will teach us what we need to do to as we seek to be reconciled with one another and so with God.
With every blessing
Christopher and Pansy Mendonca, India
I am writing to you on behalf of all members of the WCCM Germany to assure you of our thoughts and prayers. We cannot imagine the shock and grief you have to encounter, to be threatened in that way and how dreadful you certainly must feel.
This world is a mess on the one hand, on the other hand there are so many people with peaceful ideas and gestures between different religious traditions.
So there is hope as well that the world can change and heal! 
But for now we share your grief. 
All our love and the light of Christ to your country and community
Susanna Melzer, Coordinator WCCM Germany
As National Coordinator in Switzerland, but especially as Programme Manager of the Bonnevaux Retreat Centre, aCENTRE FOR PEACE, I would like to express the terrible pain and sadness that we all feel in front of such events as the dreadful attack in Christchurch.
May our community be a sign of how meditation leads to LOVE and PEACE and may this love and peace spread everywhere in the world.
Maranatha.
Catherine Charrière
Programme Manager
Bonnevaux
Dear Friends,
we all have no words for the tragedy that just happened in New Zealand.This tragedy has hit all of us deeply in our hearts. We are close to your community in prayer and deep silence.
Santa Caterina da Siena used to say "all the evil and bad all the World is a drop of vinegar in the Ocean of Love". I pray that this act of blind violence does not suffocate the Light within all of us.
Love
Francesco (Italy – Siena)
Know that I am thinking and praying for the tragic deaths in Christchurch. 
May our meditation be the ground of hope so people respect and honour each other's way to God. It's heartbreaking to see this hate. 
With deepest sympathy
Briji Waterfield, England
I have never been to New Zealand but have always held it in my heart as a very special place I'd love to see (in another life). Your PM's reaction and the giving in of guns has again set an example to the whole world. I feel deeply moved and grateful.
Jennifer, an elderly meditator, Italy
You must all be in shock. What an awful tragedy for such a lovely country and people. 
My thoughts and prayers are with you and WCCMNZ as well as your Muslim brothers and sisters.
In sadness,
Richard Cogswell, Australia
Linda, I want to arrive, through you, our Muslim brothers, the prayer of this small group of meditators in Salta, Argentina. Ask the Almighty comfort and support for families of victims of horror and for all, for the world, peace and forgiveness.
Our solidarity and our blessings.
Juana Rhodes
Christian Meditation movement of Salta, Argentina.  [sent in Spanish]
We feel extremely saddened by this horrendous act suffered by your people in Christchurch. 
We would simply like to say that our prayers are with you, we hope you can feel our support and sympathy as we do feel very close to you in the present time. 
All blessings,
Philippe Sauval
National coordinator, WCCM Uruguay