Auckland Retreat July 2023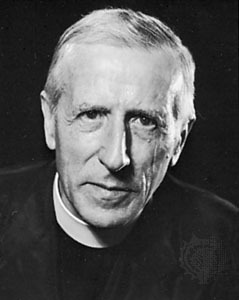 July 21 – 23, 2023
St Francis Retreat Centre, 50 Hillsborough Road
Hillsborough, Auckland
An introduction to the Spirituality of Pierre Teilhard de Chardin SJ
Led by Adriana Janus
Pierre Teilhard de Chardin SJ was born in the last decades of the 19th
Century and lived through the turbulent first half of the 20th Century until
his death in 1955. He was a Catholic priest, a scientist and also a mystic.
Teilhard grew up in the Auvergne in France, where his mother instilled a
deep religious piety in him, and his father encouraged him to collect fossils
and other natural objects. His specialisation as a palaeontologist and a
theologian inspired his vision of the all-encompassing interweaving of the
Divine and Creation, and the place of planetary humanity as all of us
together travel towards our ultimate fulfilment or Teilhard's Omega Point.
The retreat will look at aspects of his Spirituality relevant for modern times.
The retreat will include talks, periods of silence, prayer and meditation.
People new to the practice of meditation in the Christian tradition are most
welcome and encouraged to attend.
Flyer: Auckland Retreat brochure 2023
Contact: Vincent Maire on 027-276-6032 or email your questions to retreat@christianmeditationnz.org.nz