Auckland Essential Teaching Weekend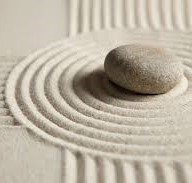 November 19 and 20 2022 9am – 4pm
Mary McKillop Centre,
30 Holgate Road, Kohimaramara
Led by Fr Peter Murphy & Mary McLister
This is a non-residential workshop for those who have been practising Christian meditation for some time and who wish to deepen their knowledge and understanding of the practice. The workshop will cover:
The Essential Teaching
The History of the Tradition, and
The Spiritual Journey
Participants will be invited to give a brief account of their journey to meditation. Included in the workshop will be a training session for giving an introductory talk on Christian meditation.
Cost $120. Morning tea and lunch provided.
Peter Murphy is currently Spiritual Formator at the Catholic seminary in Auckland and past national co-ordinator for the New Zealand community. Mary McLister is a former primary school teacher and meditator for many years.
For further information contact Mary,  mclisterm@gmail.com or 09-810-9650
Flyer for weekend: Essential Teaching Workshop