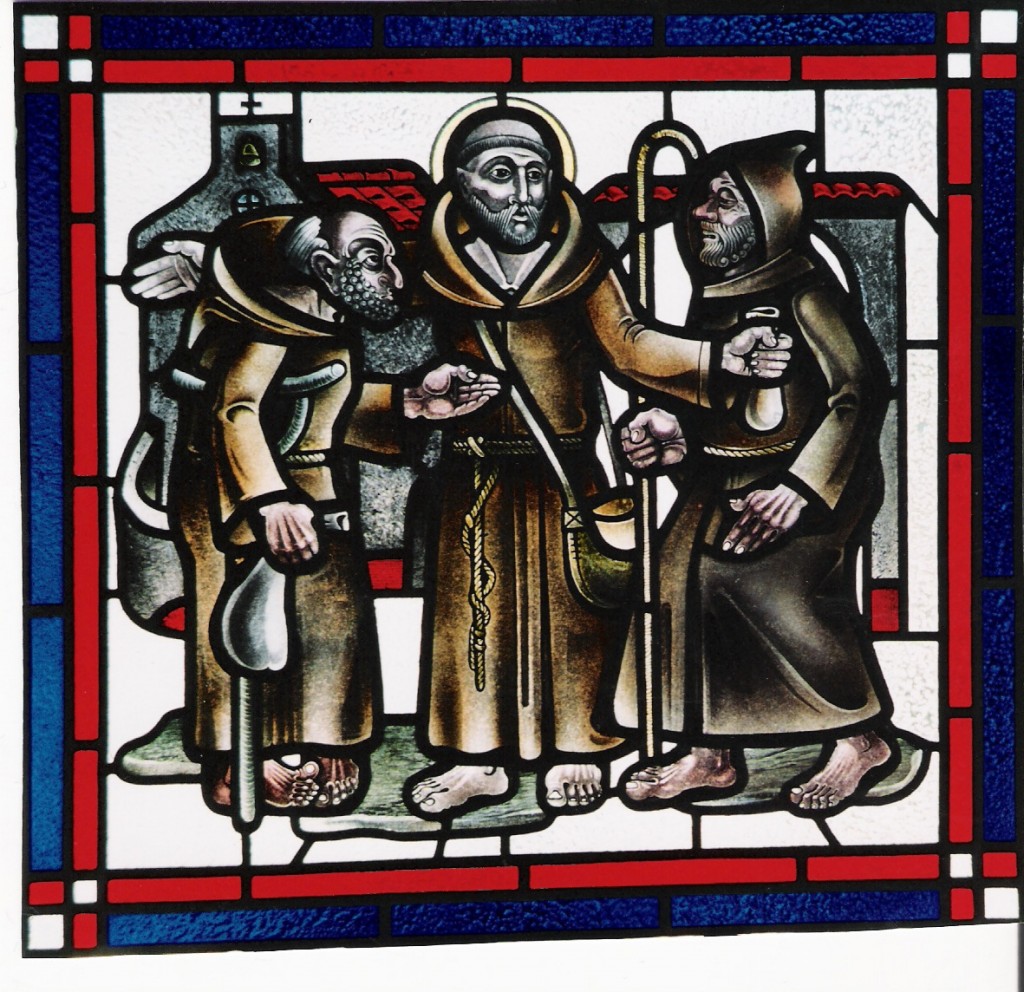 'Under the Huang Jiao Tree: Two Journeys in China', writing as Jane Carswell, I describe the inner and outer journeys of a year teaching English in China. The inner journey proves to be the last stage in my journey toward Christian Meditation. In the passages from it below, I tell of my first encounter with Christian Meditation, why I was drawn to it, and why I hope that meditation will—by grace—be my lifelong companion.
'Two years after I returned [from China], the monks arrived – three of them, standing on each other's shoulders you might say. I heard a Benedictine monk, Laurence Freeman, speak in the Christchurch Catholic Cathedral one evening. He told us he'd been the student and friend of another Benedictine monk, John Main, who'd recognised an extraordinary deposit of light in the 4th century writings of yet another Christian monk, John Cassian. The light was a simple discipline of contemplative prayer, prayer of the heart, prayer of being. First he talked about it. I was surprised to have no issue with what he said. Why wasn't I, as usual, spoiling for a theological argument, or feeling guiltily at odds with what he outlined? Why wasn't I re-running my usual internal growl that the answer had to be bigger than this?
He proposed a principle of union. The only problem with this practice, this discipline, apparently, was its simplicity. I could understand that; I knew that I complicated almost anything I touched. Anyone could do it, monk number three insisted calmly, and so we did. This discipline was called Christian Meditation, which at first baffled me. My idea of meditation was of thinking about something, and that was just what we weren't doing.
It's always hard to get a word that wraps right around a mystery, and the practice itself wasn't at all confusing. It felt right – no special feelings, no special experiences – just a feeling of rightness and an awareness, that grew over time, of a dimension of being that just … just was. I wasn't expecting to find anything that evening in the Cathedral. Nor was I looking for anything; I didn't know there was anything to find. I'd only gone to the talk because someone I liked had told me about it. I came away wondering if I'd at last found a way of prayer that made sense to me.
The only prayers I'd ever known were variations on the theme of batting words hopefully in the direction of the boundary. Having sent the messages, I always wondered if they'd got there – wherever that was – and if so, could whoever was there understand them, and were they acceptable? It seemed an extraordinarily uncertain way to approach a supreme being, a surprisingly distant way to address a spirit that claimed to be indwelling as well as beyond, and such a chilly way to address your father. But I didn't know any other way, and I did, desperately, want to make the connection.
I'd read about people who quite definitely had found a line-in; I could tell because it made such a difference to them. And why would Love deny us that connection? But where was the socket? John Cassian, John Main, Laurence Freeman … what did they have in common? I was reassured that they all pointed consistently and firmly beyond themselves: none had any interest in being a magnetic guru. And, strikingly, all these monks had asked someone to teach them how to pray. So, now, was I. I continued to meditate twice each day – the monks said this was best.
I found the quietest place I could, sat down, closed my eyes lightly, and for about half an hour I sat as still as I could and let the internal voice of a mantra gradually bring my mind to stillness. For that half-hour, I let fall away from me, as best I could, all my thoughts and words; in time, I came to trust the mantra to contain them all – and all the impulses of my heart. I wanted to learn to let go of all that my hands held, to let even the mantra fly free, and allow my attention to follow its sound with the ear of a child, as it led me deeper into silence.
Gradually, threads of being that seemed to have no belonging in my patterning found their proper place in me. These were threads, familiar over a lifetime, whose disorder had troubled me … And my inner room? I'd always known that I had one, deep inside, and that it was a good place to be. I remembered living there much of my childhood, but I couldn't find my way back … As silence and stillness reclaimed their rightful place in my days, the door inside me quietly swung open. The discipline of meditation proved to be, not easy, but simple. As the months went by, an awareness of something that already was, of a reality complete, accessible to all and embracing all life, crept in upon me.
This reality, too, was simple; union is simple … I was surprised that reality turned out to be a gentle thing.'
Jane – Christchurch