A gentle, gradual and guided unfolding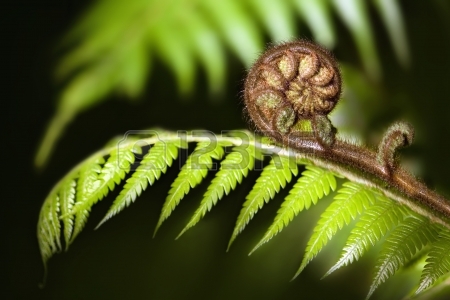 Occasionally, special things certainly do happen in seemingly mysterious ways. My journey to Christian meditation, for example, unfolded for me in ways that I could have neither predicted nor planned. Concepts, perceptions and insights that previously I had only read and experienced through a number of years of 'mainstream' health and well-being style meditative methods were now being presented to me and discussed in a Catholic Church! Presented with an all-important difference, and discussed from the Christian perspective that I had been hoping for.
So there I was, on a midweek evening sitting in Saint Francis Church (Hibiscus Coast Parish) listening to an 'Introduction to Christian Meditation' presented by Vincent Maire. Up till then I had not been aware that meditation was active in the Christian perspective. Sure, I had heard about Mystics in the early years of the Church, but could find little information on that period. I had always enjoyed listening to inspirational and spiritual visionaries, like for example, the charismatic Fr Thomas Keating, (globalonenessproject.com). So a pragmatist would no doubt conclude, that I was predisposed to find contemplative prayer. Maybe I was. Eastern thought would most probably assert that what I was sub-consciously focusing on, I would eventually attract into my life. Maybe that is so, I do not know. But for now it didn't matter, this was great, Catholicism and meditation, alive and well, right here 'on the coast'.
Only months earlier, I had asked. Why can't this happen in Catholicism? I was. It seemed to me, at that very moment, being handed the answer. So, one year on, I sense that for me, the journey toward the Christian meditative path was, and still continues to be, a gentle, gradual and guided unfolding. Like from the helping hand of a mentor.
Guiding and deepening, through my earlier meditative years. It had all started quite simply for me when I started using various entrainment programs and other meditative practices to help discover much needed health benefits, 'stress' relief, and deeper levels of relaxation. This was and still is important to me. As I believe, like many others whom I have met, that we are all linked in mind, body and soul. We all know how our busy day-to-day lives can be somewhat stressful at times. But the good news is that meditative 'silence' can be transformative, both physically and mentally, if you make the time to let it be.
Christian focused meditation adds the deeper dimension of mind, body and soul for me. Perhaps it's the letting go of attachments to 'things' that really, are not that important. Gradually, I found that negative thinking, illusions of control, and many of life's annoying fears and regrets no longer served me; they began to become very distracting. They were just getting in the way. Getting in the way of what? I hear you ask. Well, I didn't know and still don't know much more.
However it did became easier to witness how the ways in which I thought and acted each moment, affected the various 'love' outcomes in my life. To then learn to take full and total responsibility for all the outcomes in my life. Maybe I felt it was my time to seek a new 'personal and spiritual growth? Yes I believe it was and is. But I sensed that what I had heard being presented, and what I experienced on that Introduction course in Christian mediation that I had so hoped for, was indeed 'a path' I needed to start to travel along. 'A path' that I chose initially, has now become more like the time one would choose to spend with a loved one. Sometimes simple silence, sometimes focused communication, sometimes active listening. A peaceful time.
Richard – Albany