Rotorua Community Day, 17th June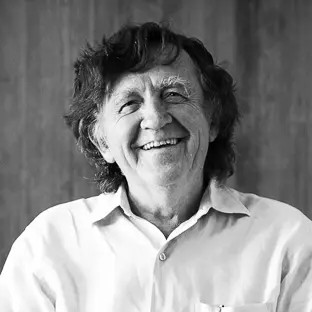 Waikato and Bay of Plenty Community Day
Glimpses of God Through the Kitchen Window!
At this Community Day we will be guided by Raymond Eberhard, as we explore the writings of renowned author James Finley (pictured) on 'Experiencing the Presence of God' and Tim Roberts on 'Attuning Myself to God's Love More Closely'.
The two topics blend beautifully together and draw our attention to 'experiencing the presence of God during the business of our daily lives'.
Raymond has been meditating in the Christian tradition for six years, and in other eastern traditions prior to that.  He is facilitator for the Waikato and Bay of Plenty regions of NZCCM.  He facilitates two activities for St Peter's Church in Katikati, chairing a committee enabling support for school children to cope with loss and grief, and also facilitating a monthly Mens' Breakfast.  He and his wife Maureen lead a meditation group at St Peters and an online group.  Formerly he was General Manager for a Rudolf Steiner based residential care facility for intellectually disabled people for almost 25 years. Raymond is a Benedictine Oblate.
Saturday 17th June 2023, 10:00am to 2:30pm
St Mary's Catholic Church Hall, Corner Ranolf and Seddon Streets, Rotorua
Morning tea, coffee and biscuits available from 10am!
Meditators and people new to meditation are most welcome!
Please bring:​ Your lunch
Koha (suggested $10)
$2 for a book raffle raising funds for 'Friends', enabling the spread and resourcing of Christian Meditation world-wide.
Credit card or cash if you would like to buy books from Pleroma Christian Supplies
Any queries, please contact Raymond Eberhard on
07 5495329 or celebrantraymond@gmail.com